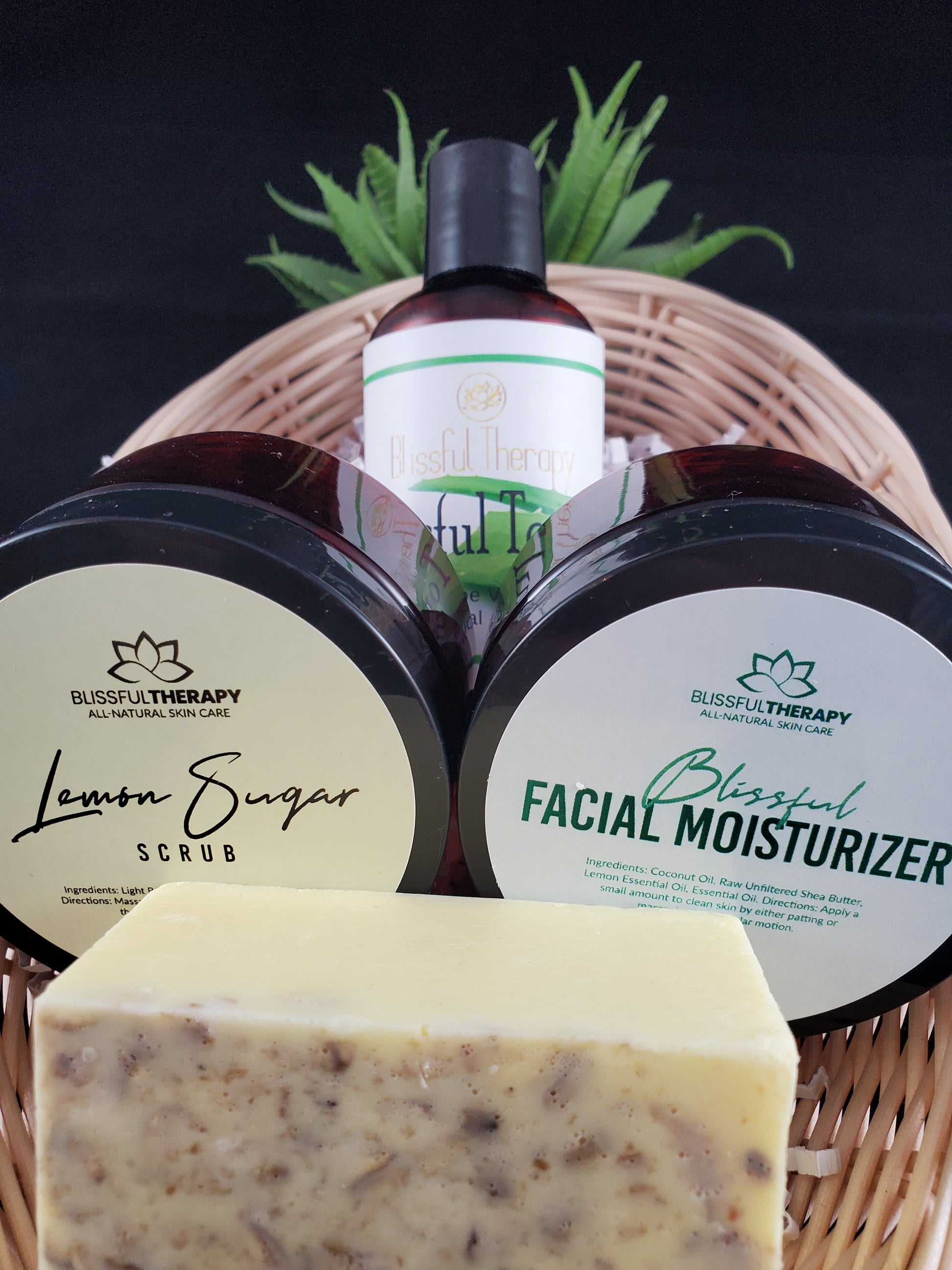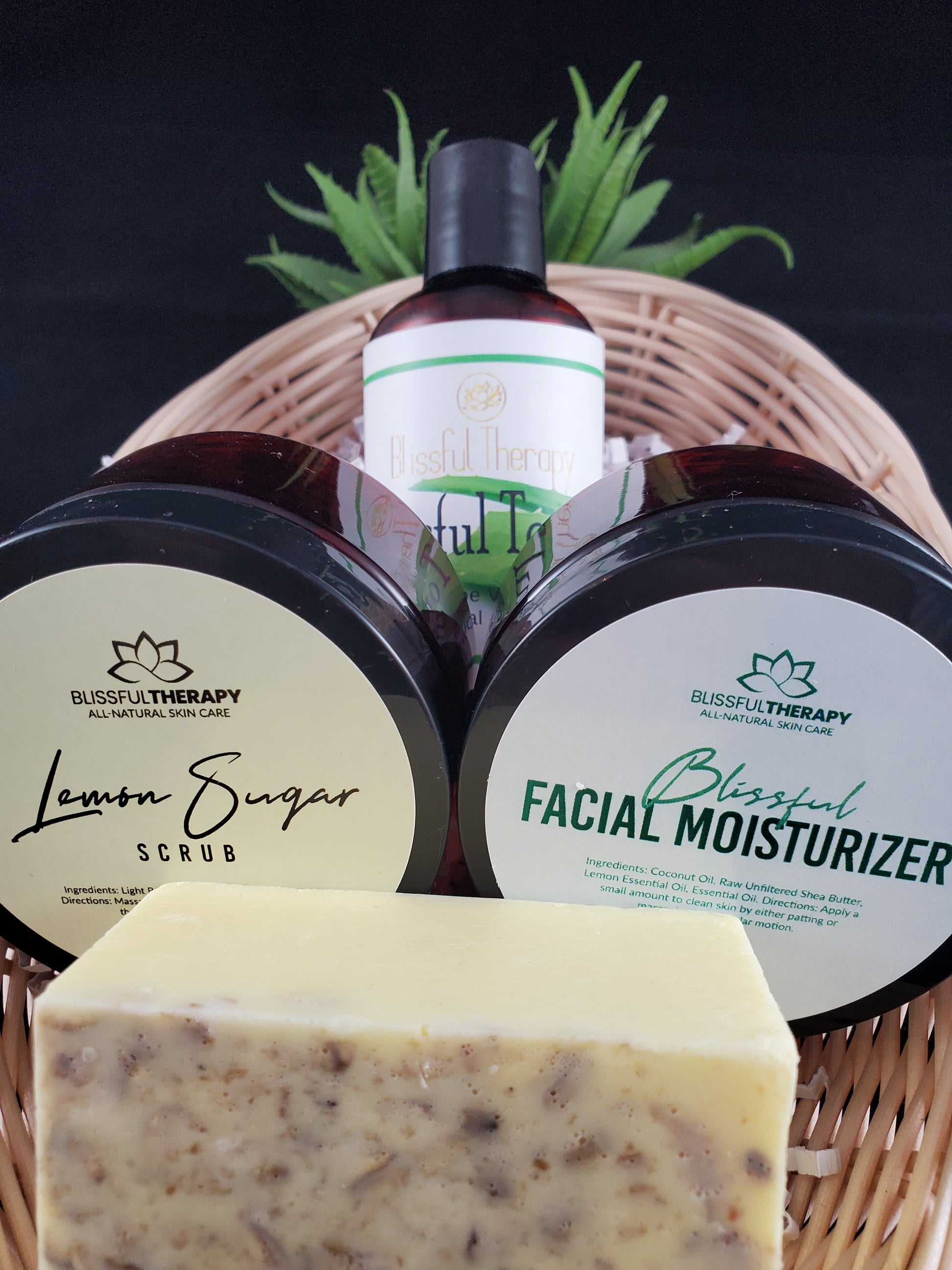 Simply Natural Facial Kit
Sale price
$55.00
Regular price
Available November 8th
Simply Natural Facial Kit:
Oatmeal Cleansing Bar
Toner
4oz. Sugar Scrub
2oz Moisturizer
Good for Teens, Sensitive Skin, Acne Prone, Dry Skin, Hormonal Acne
Gentle ALL-Natural Combination for Dry/Combination Skin. No Dye No Parabens, No Artificial Ingredients NO HARMFUL CHEMICALS
--
At Blissful Therapy, we create for the world who has gentler skin. We understand that the market doesn't truly cater to those of us who burn, scar, and are easily irritated. Most cleansers in the department stores come with labels full of words that are not easy to pronounce and even harder on the skin. Here at Blissful we create with love in mind. We have added essential healing elements to each product we've created from the natural shea butter to the lemon extracts, we are pulling from the earth to create what heals the outside of the body for the added inner smile. Let nature heal you by choosing Blissful Therapy for your skin care
Our Simply Natural Facial Kit is for those who simply want a clean, natural face without the added chemicals. It hydrates, rejuvenates and also is a big help for those experiencing hormonal acne. Our kind ingredients make for amazing feeling and glowing skin. If make up is something you love, this set for you. Get great clean skin without the harsh ingredients.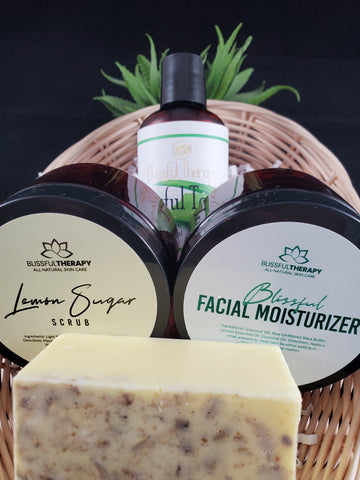 Simply Natural Facial Kit
Sale price
$55.00
Regular price